中華徵信所團隊共識營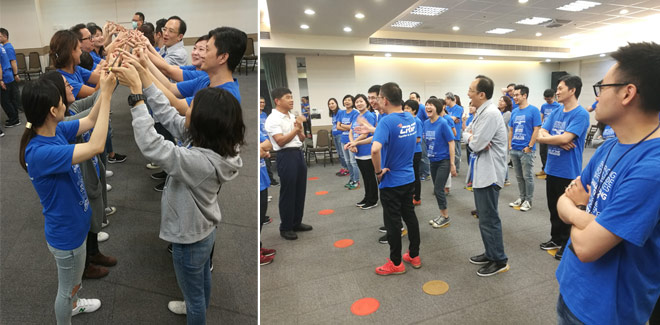 80 colleagues from CCIS take part in a team-building event and test their communication and problem-solving skills

On August 24, CRIF CCIS - China Credit Information Service Ltd. – organized a team-building event, where colleagues had the chance to test their negotiating and problem-solving skills as well as establish and improve interpersonal relationships and communication.

Guided by a professional trainer, with 30-year experience in team building for global companies like IBM and Google, the 80 colleagues based in Taiwan took part in various activities, from icebreaker games to time management and communication exercises. The icebreaker consisted of picking up a stick as a team using only forefingers to hold it. In this exercise, everyone had to be actively involved in order to achieve the goal. An apparently easy task like picking up a stick, was hard to begin with due to the lack of trust among the team members, who were afraid that the stick would fall.

During the positive attitude activity, on the other hand, teams were asked to try and put 12 nails onto the head of another nail and decide if it was possible or not by reaching a consensus. This game aimed to stimulate assertiveness and a positive attitude.

Lastly, the cooperation game, where colleagues had to throw a ball into different buckets, was aimed at making the teams aware of the importance of cooperation between divisions to reach a successful result. In the beginning each team was focused on beating the others, and it took them an hour to understand that the higher the total points gained by the teams, the better each individual score. The game ended when everybody started cooperating, without caring about the team score, and gaining the highest score possible.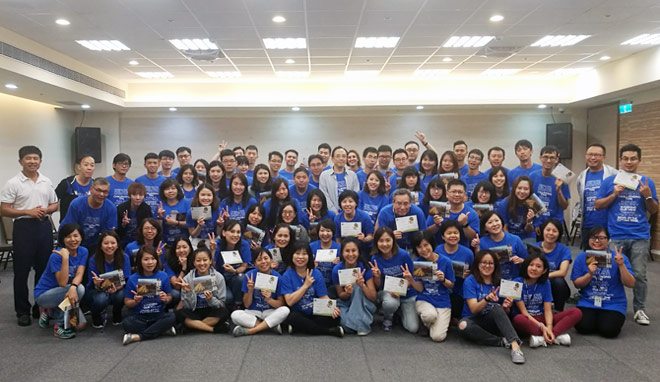 Great job!