CRIF亞洲區域會議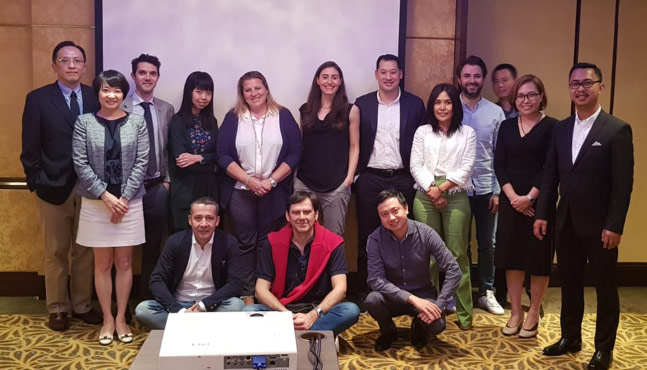 CRIF Far East, China and Taiwan market teams get together to share their business experiences.

​On April 10, the first "CRIF Asia Regional Meeting" took place in Singapore with the purpose of bringing together the CRIF market teams in Asia (the M9 team, managed by Enrico Lodi, and the M10 team, managed by Lamberto Barbieri). The event allowed our colleagues to get to know each other better and share their experiences about the specific Asian countries they work in. The aim is to create a network across the CRIF Asian markets.

During the meeting, each country illustrated their ongoing business activities and the targets set for 2018.

Furthermore, the teams shared recent developments related to the new Business Information platform and its scoring models, as well as a demo of the VIA (Vendor Integrity Access) solution and the Supplier Pre-Qualification portal.

The meeting ended with a typical Singaporean dinner at New Ubin Seafood at CHIJMES.